THAMESIDE (WALLINGFORD) U3A is one of the UK's branches of the University of the Third Age (U3A) and is located in Wallingford, Oxfordshire. It is an active and enthusiastic organisation that was formed in 1997 and has since attracted over 400 lively, friendly and enthusiastic new members. As with other local U3As, the members are residents of the area who are no longer in full-time work, but wish to remain active and continue to learn during their retirement years.
20th ANNIVERSARY  – on 16th May 2018 we held our 20th Annual General Meeting.  As with the Queen we have an official birthday (the AGM) and an unofficial one which we celebrated with an enjoyable lunch on 19th January  at a local golf club, organised with great care and precision by Valerie Rodden.  A cake
and a glass of prosecco added to the atmosphere.  Audrey Maple, one of our founder members and a long-serving Secretary, did us the honour of cutting the cake. 
Our official birthday on 16th May was celebrated with yet another cake which was made by Ros Steptoe and decorated by Hilly Bailey. 
At this AGM we said goodbye to two long-standing committee members who were stepping down – Sheila Findlay and Maureen LeJeune.  They did us the honour of cutting our AGM cake.  Click on their names on the Blue Flash at the right of this page to read more of their contributions.
We are now ready to make the most of the next 20 years.
Continue reading to see what we have to offer.
Speaker Meetings at which an outside speaker addresses an audience of U3A members at the Baptist Church, Wallingford, at 2.00pm on the third Wednesday each month.
Coffee Mornings held on the first Friday in each month, at Centre 70, Goldsmiths Lane, Wallingford, to allow members to socialise and exchange ideas.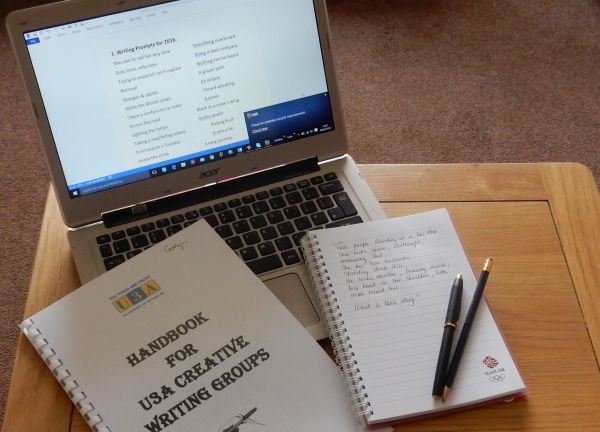 Special Interest  Groups are an integral part of U3A activities and Thameside (Wallingford) U3A has some 30  such Groups. Members organise their own interest groups and pursue whatever studies or activities they choose. Studying without exams! The study groups (arts, sciences, languages, books etc.) meet in private homes and organise their own activities, outings or talks, whilst other groups meet to walk, study nature or practise creative arts.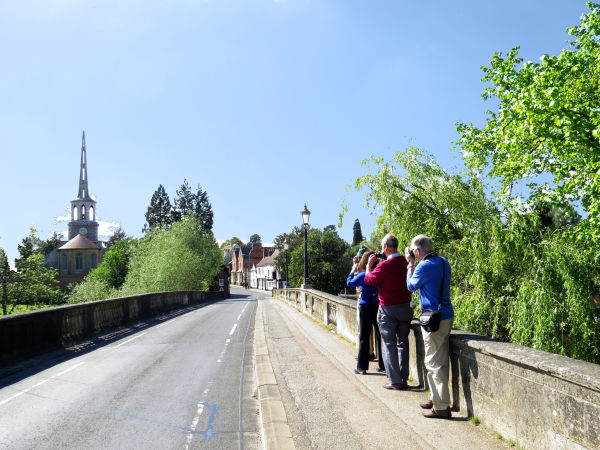 Our Newsletter is sent to all U3A Thameside (Wallingford) Members each month with news and information on U3A activities, including the Interest Groups. Copies are also available from the Members Only section of this website.
U3A MEMBERS are people who are interested and enthusiastic about something, anything, everything … so they get together with fellow enthusiasts to talk about it, do it, learn more about it.
If you are not in full time employment, why not join us. IT COSTS JUST £12.50 PER YEAR to be a member and you can then join as many of the activities as you want.
If you'd like to join, contact us here. Read our privacy policy.
August Garden Party After several days of weather-watching the day of the garden party broke fine and dry. Between 2.00 and 2.30 most of our approximately 75 guests arrived and found their seats.  Expressions of surprise and welcome were given for the proffered glass of fizz in recognition of our 20th year. 
As usual the buffet tables groaned under the weight of sandwiches, quiches and cakes of many types.  The chatter between friends and acquaintances increased and the good-natured queues for the food and that welcome cuppa grew.  This year the wasp population appeared to have got a tip-off and they jumped right in ahead of the guests. 
The annual and well-appreciated river trips were skippered by Sheila Findlay and greatly enjoyed by her passengers.
Time passed all too quickly and it was time to wrap up the proceedings.  The garden quickly emptied, many volunteers stayed to help with the clear up – always appreciated and, within half an hour the garden was returned to its tranquil riverside setting.
We, the committee, hope all who came enjoyed the occasion.  It is your enjoyment that makes the hard work of the committee and all our volunteers, whom we thank immensely, worthwhile.  We hope to see you all again next year.