Digital Photography (Group 2)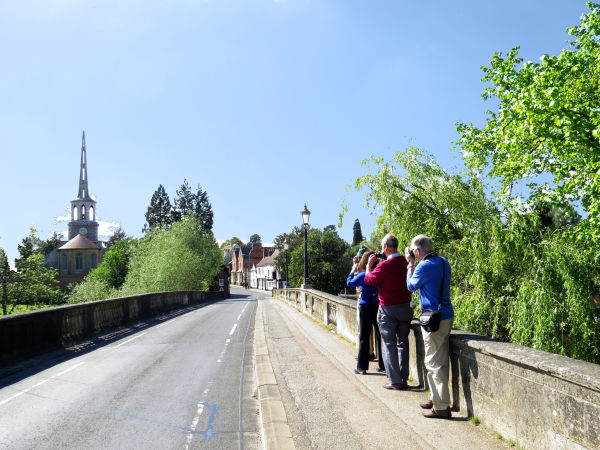 If we are not out on 'photoshoots', our usual monthly meetings consist of sharing a few photos on a previously-chosen theme, and theoretically giving each other constructive criticism.  Unfortunately we are all too nice to one another and no good at showing any negative reactions and so our improvement is not as rapid as it might otherwise be. However it certainly makes for a very happy group!  Sometimes one (or more) of our members will share their knowledge on a specific topic about which they are familiar or one which they have researched for our benefit.
Planning ahead we hope to meet with other U3A groups in the area to exchange ideas and to constructively comment on each other's photographic work. Also a visit to The Wildlife Photographer of the Year exhibition in London may be arranged.
Our friendly group meets in one or other of our houses and, for this reason, the group has to be kept small so that we are all able to see a TV screen.  Our cameras and experience are fairly varied but hopefully we work to improve our skills and enjoy the friendly support.
Sylvia Harrison 24/01/2018
Digital Photography (Group 3)
This digital photography group has been newly formed because our other two groups were oversubscribed.  This subject is becoming increasingly popular.  If you have an interest, at whatever level, try this group.
HB 24/01/2018
---
Computer Group – Mac Users 
This lively group meets monthly to share experiences, explore applications used on the iMac (desktop) and MacBooks and attempts to problem solve current questions.
HB 24/01/2018
Computer Group – iPad
This group meets to share experiences in using iPads.
HB 24/01/2018
Science
The Science Group meets under the leadership of Philippa Cullen and Anna Harvey, and meets on the third Tuesday of the month (see Newsletter listing for next topic).
The group is usually led and hosted by one of the members, who have widely differing enthusiasms, and some times have outside speakers. The talks always seem to be appreciated, and we have all learnt a lot!
The Group looks at different aspects of both physical and biological sciences and the way they can impact on our lives.
HB 24/01/2018
---